Herbal Eucalyptus Bath Salts
---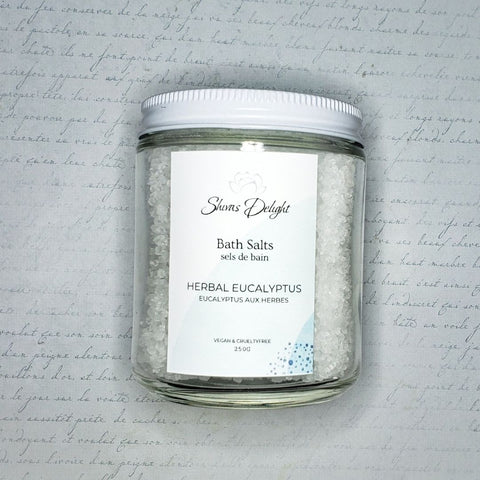 Made with a blend of mineral rich salts and essential oils to help with inflammation of the joints and muscles.  Also excellent for helping to sooth your body during cold and flu season. They come in a 250g glass recyclable, reusable  jar. 
Ingredients:  Epsom Salts, Dead Sea Salt, Organic Eucalyptus oil,  Organic Tea Tree Oil,  Origanum oil. 
Directions: Pour 3 or 4 tbsp (or desired amount) into bath water and relax! 
Warning: May contain traces of nut oils.  
Related Products
---