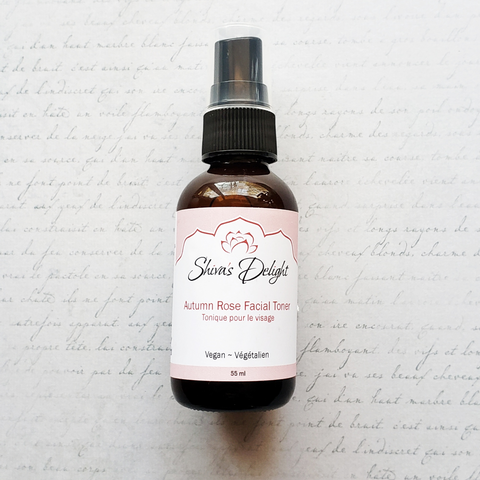 Shiva's Delight Autumn Rose Facial Toner is made with pure rose water and a blend of natural and organic carrier oils and essential oils to hydrate and nourish the skin. We recommend that it be used after cleansing and before applying your favourite moisturizer. It can also be used throughout the day to refresh the skin. 
55ml re-usable glass bottle with convenient spray cap for easy use. 
Directions: Spritz face a few times and gently massage into skin. Enjoy! We recommend storing this product in the fridge to prolong its life. 
Ingredients: Organic rose water, organic rosehip oil, olive oil, calendula flower extract, organic camellia seed oil, rose damascena oil, jojoba oil, camelina oil, organic carrot seed extract. 
Related Products
---