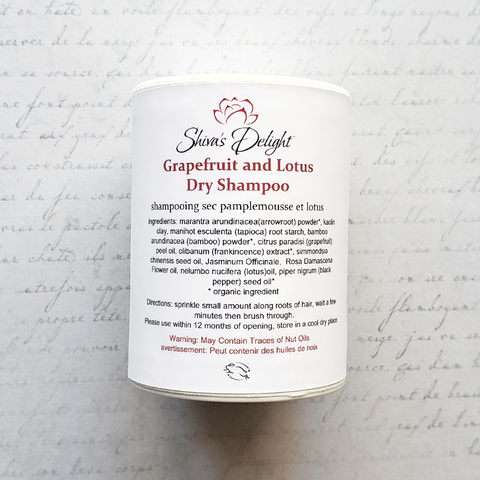 On Clearance~These are out last bottles and after thery are gone, we will no longer be making dry shampoo. 
Made with a luxurious blend of arrowroot powder, bamboo, tapioca starch and clay with our specialty blend of essential oils.  Dry Shampoo will absorb excess oils, give your hair volume and allow you to go longer between washes! 
Ingredients: Arrowroot powder, kaolin clay, tapioca starch, bamboo powder, grapefruit oil, organic frankincense, jasmine extract, rose extract, pink lotus extract, black pepper oil 
 50g
Directions: Shake desired amount into hair them brush through. 
Allergy Warning ; May contain traces of nut oils. 
Related Products
---